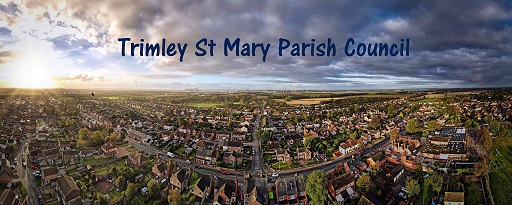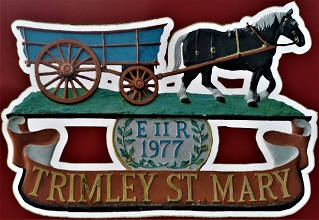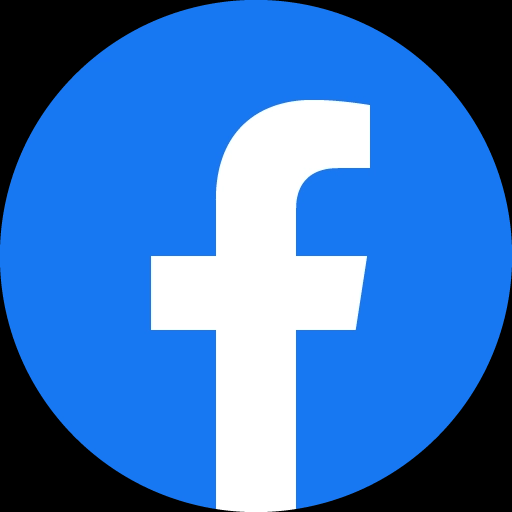 _______________________________________________________
A Job Vacancy have become available on your parish council
Click on the link below to see if either one suits you
_______________________________________________________________________________________________________________
Four Councillor Vacancies still to fill, why not volounteer!
Your Parish Council's Reponse to the Walton North Development
Footpath Maps and Walking Routes In Trimley St Mary
Footpath Maps and Walking Routes in Trimley St Martin
Welcome Hall - Hiring availability
Suffolk Community Foundation Can Help You
https://www.youtube.com/watch?v=U--HgaTKNzU
Suffolk Community Foundation- covid community fund
Suffolk Community Foundation-funding grant form
----------------------------------------------------------------------------------------------------------------
Neighbourhood watch - useful links
Suffolk - http://suffolknwa.co.uk
Trimley East - http://www.trimleyeastnhw.onesuffolk.net/
---------------------------------------------------------------------------------------------------------------
List of local businesses that will deliver during lockdown, and beyond, possibly
Whilst the new lockdown regulations don't formally advise shielding, vulnerable people (eg those over 60 or with pre-existing medical condition) are advised to avoid social contact outside their own homes wherever possible.
As a result, the multi agency "Home But Not Alone" service has reopened. It's available on 0800 876 6926, which is a free call from landlines and mobile phones; lines are open between 9am and 5pm, Monday to Friday.
This will be particularly relevant if you, a neighbour or a Suffolk-based relative are likely to have difficulty obtaining essential shopping or medication over the next four weeks.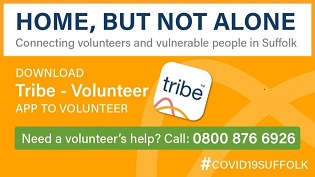 AND THERE'S MORE.........
If you're suffering financial hardship, or need some support, call the Suffolk Advice and Support Services phone line on 0800 068 3131 (Mon-Fri, 9am-5pm).
They provide free professional advice on a range of topics.
More info:
Your parish council's response to the East Suffolk Council's proposed changes to the LOCAL PLAN
And here, unusually, is the response from Bidwells to our reponse to ESC on the local plan changes
FELIXSTOWE HELPING HANDS - all ready to help...
The role of this group is to provide a place where the Felixstowe community can offer help to those self-isolating, or where those needing such help can let us know. Everyone taking part needs to adhere to Government safety guidelines. Organiser is Felixstowe Councillor Darren Aitchison 07479 556736
Please remember this is a local response to the needs of the community during a difficult time. Obviously your first point of contact should always be your usual network of family, friends and neighbours but this group is a safety net for those who need help in Felixstowe, the Trimleys, Kirton, Walton and Falkenham
AS FACEBOOK USERS** please contact Felixstowe Helping Hands through this site:
• REQUESTERS should advise via Facebook of their need and general location eg, Old Felixstowe, Town Centre, Seafront, Morrisons area etc
• Flag any urgent requests by changing the background colour of your post (we will try to monitor all requests but it might prove challenging)
• VOLUNTEERS will then respond with offers of help
• The REQUESTER can choose who to ask for help and then private message them to arrange details (try to choose someone you know of personally and/or who lives in your general location)
• Please remove the post once someone has responded to your need (to avoid duplication and/or very long threads of conversation)
** Non-facebook users will be able to phone the coordinator on the mobile number on the card and we will match REQUESTERS and VOLUNTEERS
We may evolve the above as we learn to become more efficient - Please bear with us we are just volunteers ourselves and we are just trying to help people in our community.
Hanging Coffee - what's this about??
-------------------------------------------------------------------------------------------------------------------------------------
Felixstowe-Ipswich train/bus timetable
---