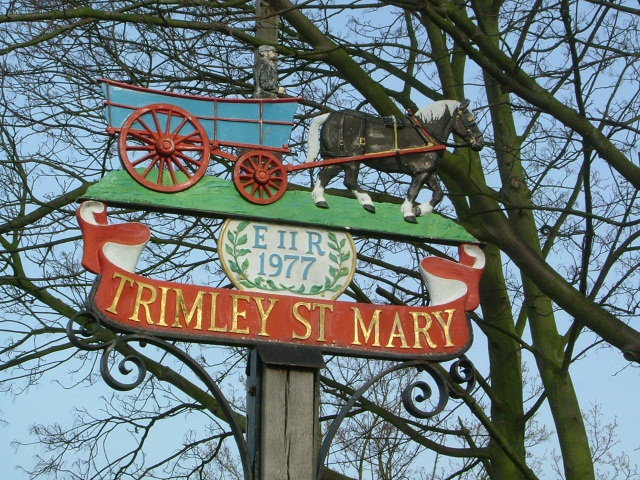 Neighbourhood Watch Newsletter
Changes to the bus service through Trimley
Councillor Vacancies!
We have THREE councillor vacancies so, if you feel you would like to contribute in any way then please contact our clerk on 01394 285193 or clerk@trimleystmary-pc.gov.uk
Public Agenda for the Dcember meeting can be viewed by clicking on the links below:
Note: There is no parish meeting in August
Allotments Available
Why not try allotment gardening? Its a great way to enjoy the fresh air, exercise your body and grow healthy, tasty and nutritious food. You also get to make new friends. A few plots are currently available for just £20 a year – only £10 a half plot.
If you are interested, speak to our Field Secretary, Tricia - Phone 670084 email at tricia.athome@btopenworld.com
The Horse's Mouth (Parish Magazine) Latest Edition
New Exercise equipment for Trimley St Mary
Polution measurements for Trimley St Mary High Road
Innocence Farm Development response
Notice of Conclusion of Audit Click here for: Innocence Farm Development again - LOOK AT THIS!!!!
Village Precept for 2018 (to be confirmed)
School Service to Woodbridge and Otley College
Felixstowe-Ipswich train/bus timetable
Coach Times to London, Stanstead and Heathrow
Welcome Hall –Schedule of hirers
2018 December

Date

Day

Morning

Afternoon

Evening

1

Saturday

Church 9am

Church 5pm

2

Sunday

P.Booking 1-5pm

3

Monday

4

Tuesday

Yoga 10.30 -

Yoga 2.30

L.L.Dance 4-7.15

5

Wednesday

W.I.

P.C.

6

Thursday

Baskets

L.L.Dance 4-4.30

Zumba 6-6.45

7

Friday

T.T. 9-11am

Robert Lummis 5-10pm

8

Saturday

9

Sunday

10

Monday

11

Tuesday

Yoga10.3011.30

L.L.Dance 4-6pm

Chant Group

12

Wednesday

Dance 7-9pm

13

Thursday

L.L.Dance 4-4.30

Zumba 6-6.45

14

Friday

T.T. 9-11am

Church 4-10pm

15

Saturday

P.Booking 5.30-11.30

16

Sunday

17

Monday

18

Tuesday

Yoga10.3011.30

19

Wednesday

Dance 7-9pm

20

Thursday

21

Friday

L.L.Dance 12-5pm

22

Saturday

23

Sunday

24

Monday

25

Tuesday

Private Booking 12

---7pm

26

Wednesday

27

Thursday

28

Friday

29

Saturday

30

Sunday

31

Monday

P.Booking 5.30 - 1am
---